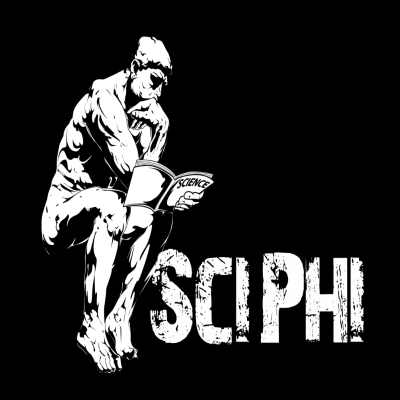 SCI PHI is a weekly philosophy of science podcast featuring interviews with prominent and up-and-coming philosophers of science who engage with scientists in interesting ways. 
Seneste episoder
Episode 61 - David Papineau
On Episode 61, Nick chats with Dr. David Papineau, Professor of Philosophy of Science at King's College London and the City University of New York Graduate Center, about stories from his early days studying the logic of statistical inference under Ian Hacking, his work on philosophical naturalism, teleosemantics, and consciousness, and how he came to write his most recent book, "Knowing the Score: How Sport teaches us about Philosophy (and Philosophy about Sport)."
1 h 30 min
-
25. mar. 2019
Episode 60 - James "Jack" Justus
On Episode 60, Nick chats with Dr. James "Jack" Justus, Associate Professor of Philosophy at Floria State University, about how his early interest in the outdoors led to his work in the philosophy of conservation ecology, his heroic attempt to integrate decision theory and environmental ethics, and his upcoming book on the philosophy of ecology.
1 h 28 min
-
18. mar. 2019
Episode 59 - Branden Fitelson
On Episode 59, Nick chats with Dr. Branden Fitelson, Distinguished Professor of Philosophy at Northeastern University, about his early days working in mathematics and physics as a research scientist at Argonne National Laboratory and a NASA contractor, his highly-social approach to doing and learning philosophy, his work on probability in scientific inference, the story of the Formal Epistemology Workgroup, using computational techniques to solve problems in philosophy, and the importance of slowing down our thinking.
En fantastisk app med et enormt stort udvalg af spændende podcasts. Podimo formår virkelig at lave godt indhold, der takler de lidt mere svære emner. At der så også er lydbøger oveni til en billig pris, gør at det er blevet min favorit app.
Rigtig god tjeneste med gode eksklusive podcasts og derudover et kæmpe udvalg af podcasts og lydbøger. Kan varmt anbefales, om ikke andet så udelukkende pga Dårligdommerne, Klovn podcast, Hakkedrengene og Han duo 😁 👍
Podimo er blevet uundværlig! Til lange bilture, hverdagen, rengøringen og i det hele taget, når man trænger til lidt adspredelse.
Tilgængelig overalt
Lyt til Podimo på din telefon, tablet, computer eller i bilen!
Et univers af underholdning på lyd
Tusindvis af lydbøger og eksklusive podcasts fra kun 79,00 kr. / måned
Ingen reklamer
Spild ikke tiden på at lytte til reklamepauser, når du lytter til Podimos indhold.