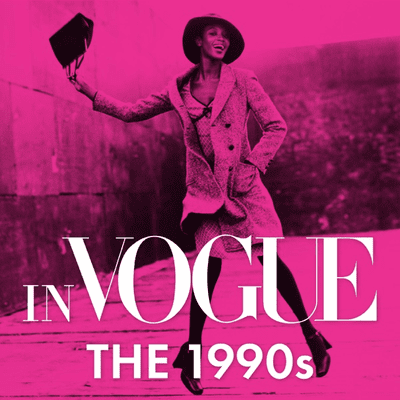 In VOGUE: The 1990s
Podcast de Vogue & Condé Nast
From slip dresses with army boots to colorful tracksuits and minimal pantsuits, Vogue experts highlight the stories in fashion history that reflected this new era of connectivity. For the first time, trends rapidly spread across the globe, subcultures were adopted as mainstream, and mass marketing turned brand visionaries into celebrity designers. Nothing was off-limits, everything blended together, and fashion reflected this new normal.  We dive deep into narratives and context behind the paradoxical trends of grunge fashion, the rise of the supermodel, the renaissance of American lifestyle brands, and the first fashion-forward red carpets.  Find out why, even 30 years later, we just can't let go of the 90's. Presented by Anna Wintour and hosted by Hamish Bowles, this fashion podcast examines how the 90s sparked a cultural fusion that continues to shape our world today — and why no one is exempt from fashion. 
Otros podcasts exclusivos
Muy buenos Podcasts , entretenido y con historias educativas y divertidas depende de lo que cada uno busque. Yo lo suelo usar en el trabajo ya que estoy muchas horas y necesito cancelar el ruido de al rededor , Auriculares y a disfrutar ..!!
Fantástica aplicación. Yo solo uso los podcast. Por un precio módico los tienes variados y cada vez más.
Me encanta la app, concentra los mejores podcast y bueno ya era ora de pagarles a todos estos creadores de contenido
Disponible en todas partes
¡Escucha Podimo en tu móvil, tablet, ordenador o coche!
Un universo de entretenimeinto en audio
Miles de podcast y audiolibros exlusivos desde USD 4.99/Mes
Sin anuncios
No pierdas tiempo escuchando anuncios cuando escuches los contenidos de Podimo.