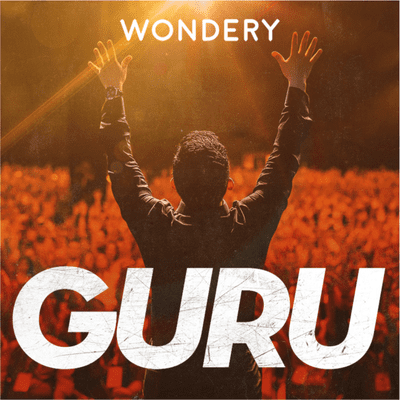 Guru: The Dark Side of Enlightenment
Listen to Guru exclusively by subscribing to Wondery+. Start your free trial at wonderyplus.com When we face challenges in life, we seek answers from people we believe can help us. When tragedy strikes an exclusive retreat with a self-help superstar, many people are left to wonder: how far is too far? James Arthur Ray was an Oprah-endorsed self-help teacher who achieved fame, fortune, and influence. But friends and family members of his followers questioned his unorthodox methods, and tried to stop him. From Wondery, the makers of "Dirty John," "Dr. Death," and "The Shrink Next Door," comes a story about the dark side of enlightenment. Hosted by journalist Matt Stroud. 
Los últimos episodios
Wondery Presents: Will Be Wild
Will Be Wild is a new 8-part series about the forces that led to the January 6th insurrection and what comes next. Through in-depth stories from a wide range of characters – from people who tried to stop the attack to those who took part – hosts Andrea Bernstein and Ilya Marritz explore the ongoing effort to bring autocracy to America, the lasting damage that effort is doing to our democracy, and the fate of our attempts to combat those anti-democratic forces. Because January 6th wasn't the end of the story, January 6th was just a practice run. Follow Will Be Wild wherever you get your podcasts, or you can listen early on Amazon Music or early and ad-free by subscribing to Wondery Plus in Apple Podcasts or the Wondery app. Listen to Will be Wild:wondery.fm/GURU_WillBeWild [http://wondery.fm/GURU_WillBeWild] See Privacy Policy at https://art19.com/privacy [https://art19.com/privacy] and California Privacy Notice at https://art19.com/privacy#do-not-sell-my-info [https://art19.com/privacy#do-not-sell-my-info].
Wondery Presents: Scamfluencers
You never really know someone…especially online. In today's world, the power of influence can be the quickest path to money and fame, and it often ends in ruin. These are the stories of the world's most insidious Scamfluencers. And we are their prey. On Wondery's new weekly series, join co-hosts Scaachi Koul and Sarah Hagi as they unpack epic stories of deception from the worlds of social media, fashion, finance, health, and wellness. These influencers claim to be everything from charismatic healers to trusted financial insiders to experts in dating. They cast spells over millions. Why do we believe them, and how does our culture allow them to thrive? From Black Swan Murder to a fake social media influencer to an audacious Hollywood Ponzi schemer, each season will take the listener along the twists and turns, the impact on victims, and what's left when the facade falls away. Listen to Scamfluencers:wondery.fm/Guru_Scamfluencers [http://wondery.fm/Guru_Scamfluencers] See Privacy Policy at https://art19.com/privacy [https://art19.com/privacy] and California Privacy Notice at https://art19.com/privacy#do-not-sell-my-info [https://art19.com/privacy#do-not-sell-my-info].
Wondery Presents: Call Me Curious
Is sugar really more addictive than cocaine? Does intermittent fasting work? Should I buy crypto? We're all on 24-7 information overload, on our news feeds, in our inboxes, on TikTok… it's hard to know what is real and what isn't. Every week on CALL ME CURIOUS, Nikki Boyer (Dying for Sex, The Daily Smile) and friends like Mr. Malone are going to dive into all the things you've heard about, but don't really know about. That's right - No more nodding along at parties or running into the bathroom to Google, "Why do people get nipple rings?" We'll learn and laugh as we explore life's little mysteries, the internet's hot topics, and burning gotta-know questions. Listen to Call Me Curious:wondery.fm/Guru_CallMeCurious [http://wondery.fm/Guru_CallMeCurious] See Privacy Policy at https://art19.com/privacy [https://art19.com/privacy] and California Privacy Notice at https://art19.com/privacy#do-not-sell-my-info [https://art19.com/privacy#do-not-sell-my-info].
Muy buenos Podcasts , entretenido y con historias educativas y divertidas depende de lo que cada uno busque. Yo lo suelo usar en el trabajo ya que estoy muchas horas y necesito cancelar el ruido de al rededor , Auriculares y a disfrutar ..!!
Fantástica aplicación. Yo solo uso los podcast. Por un precio módico los tienes variados y cada vez más.
Me encanta la app, concentra los mejores podcast y bueno ya era ora de pagarles a todos estos creadores de contenido
Disponible en todas partes
¡Escucha Podimo en tu móvil, tablet, ordenador o coche!
Un universo de entretenimeinto en audio
Miles de podcast y audiolibros exlusivos desde $99.00/Mes
Sin anuncios
No pierdas tiempo escuchando anuncios cuando escuches los contenidos de Podimo.