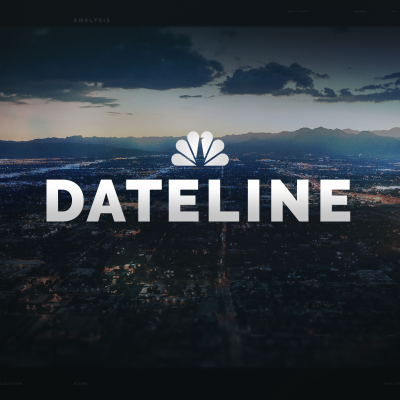 Current and classic episodes, featuring compelling true-crime mysteries, powerful documentaries and in-depth investigations. 
Nieuwste afleveringen
Dateline presents: Mortal Sin
Hey, Dateline fans! As a bonus, we're giving you a special preview clip of our new podcast series Mortal Sin. In Dateline's latest original podcast series, Josh Mankiewicz tells a twisted tale about a seemingly perfect couple, sex, lies, religion…and murder.  If you like what you hear, you can listen to the first 2 episodes now for free, or subscribe to Dateline Premium on Apple Podcasts to get access to new episodes 1 week early. Subscribers can also listen to all Dateline podcasts ad-free: https://link.chtbl.com/mtlsin_fdlw [https://link.chtbl.com/mtlsin_fdlw]
The Day Alissa Disappeared
When 17-year-old Alissa Turney is reported missing in Phoenix, it takes years before detectives treat her case as a homicide. A new investigation unearths dark family secrets, leading to a dramatic courtroom drama and an outcome no one saw coming. Andrea Canning reports.
Secrets in Pleasant Prairie
The investigation into the poisoning death of a Wisconsin mother takes a surprising turn when detectives learn she wrote a letter just days before her death pointing to a possible suspect. Andrea Canning reports.
Super app. Onthoud waar je bent gebleven en wat je interesses zijn. Heel veel keuze!
App ziet er mooi uit, navigatie is even wennen maar overzichtelijk.
Overal beschikbaar
Luister naar Podimo op je telefoon, tablet, computer of auto!
Een universum van audio-entertainment
Duizenden luisterboeken en exclusieve podcasts voor € 6,99 / maand
Geen advertenties
Verspil geen tijd met het luisteren naar reclameblokken wanneer je luistert naar de exclusieve shows van Podimo.