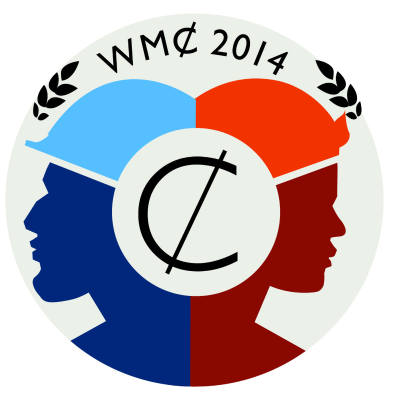 Who Makes Cents?: A History of Capitalism Podcast
Podcast door Jessica Levy
Who Makes Cents?: A History of Capitalism Podcast is a monthly program devoted to bringing you quality, engaging stories that explain how capitalism has changed over time. We interview historians and social and cultural critics about capitalism's past, highlighting the political and economic changes that have created the present. Each episode gives voice to the people who have shaped capitalism – by making the rules or by breaking them, by creating economic structures or by resisting them. 
Nieuwste afleveringen
Hannah Forsyth on the Rise and Fall of the Professional Class in the Anglophone World
Are you a professional living and working in an English-speaking country? If so, this episode is for you. Teachers, doctors, nurses, accountants, engineers, lawyers, social workers, the list goes on, professionals play an important role in our society. This wasn't always the case. This episode explores the rise of the professional class in the Anglophone world, including engaging in a decades-old question of whether or not professionals constitute a class. Topics covered include the role that professionals played in the rise of Anglo-settler colonialism; the relationship between the professions and virtue; racial, gendered, and class identities among professionals; and the intensifying battle between professionals and managers. Once seen as allied in administering the global welfare state, professionals and managers, in recent decades, have increasingly found themselves on opposing sides—a conflict made pronounced, in the United States, at least, by a series of recent teachers and nurses strikes, among other examples.
Bart Elmore on Southern Companies Remaking our Economy and the Planet
An iced cold Coca-Cola. A cross-country flight on Delta to visit friends. A much-needed medication overnighted via Fed-Ex. Bulk toilet paper purchased at Wal-Mart. What do these items have in common?  In today's modern economy, each of these can be purchased from the comfort of the couch, frequently with a credit card pioneered by Bank of America. They are all also from companies headquartered in the American South. In this month's episode, historian Bart Elmore explains how corporations from the American South helped make it possible for us to satisfy our desires from the convenience of our home and/or hometown, no matter how remote, and the environmental costs associated with each.
Mark Erlich on the Way We Build and Restoring Dignity to Construction Work
This month's episode gives a nod to one of the figures in our logo: the construction worker. Our guest, Mark Erlich has worked in the construction industry as a carpenter and union leader for a half century. In this episode, he shares his insights on the industry's past, present, and future, paying particular attention to the politics and material conditions surrounding construction work. In response to those who argue that today's labor shortages in the construction industry are the result of societal preferences, Erlich points to the decades-long degradation of construction work, including declining pay and protections. Fix those and you'll solve the labor problem.
Super app. Onthoud waar je bent gebleven en wat je interesses zijn. Heel veel keuze!
App ziet er mooi uit, navigatie is even wennen maar overzichtelijk.
Overal beschikbaar
Luister naar Podimo op je telefoon, tablet, computer of auto!
Een universum van audio-entertainment
Duizenden luisterboeken en exclusieve podcasts voor € 6,99 / maand
Geen advertenties
Verspil geen tijd met het luisteren naar reclameblokken wanneer je luistert naar de exclusieve shows van Podimo.