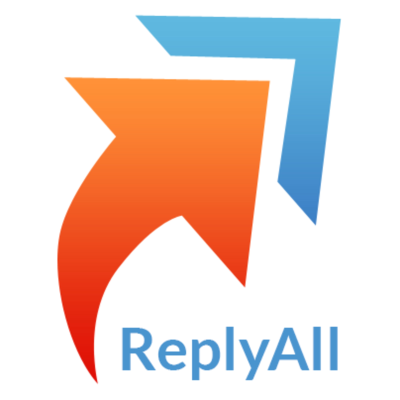 The ReplyAll podcast follows ReplyAll Founder, Zach Abramowitz, as he meets with fellow tech entrepreneurs. Taking the ReplyAll conversations he's been publishing, and delivering them in a more audial format. 
Andere exklusive Podcasts
Die neuesten Episoden
Live from the ReplyAll Cabana - with Jason Boehmig, Ironclad
In this one-on-one poolside chat with Jason Boehmig, CEO of Ironclad, we discussed what it takes to make the jump to legal-tech entrepreneur, as well as where to find the latest in up-and-coming legal tech.
Poolside with Noah Waisberg, CEO of Kira Systems
In the next in this series of poolside chats from the Bellagio in Las Vegas, Noah Waisberg, CEO of Kira Systems, joins Zach in the Cabana. Also making cameos - David Cambria, Casey Flaherty and Nicole Arbiv.
Live from the ReplyAll Cabana - with Haley Altman and Alma Asay
Recorded poolside at the Bellagio from CLOC 2018, Haley Altman and Alma Asay joined me for a conversation that covered legal tech with their unique perspectives, including their personal transitions from big law to startup founders.
Der neue Look und die "Trailer" sind euch verdammt gut gelungen! Die bisher beste Version eurer App 🎉 Und ich bin schon von Anfang an dabei 😉 Weiter so 👍
Eine wahnsinnig große, vielfältige Auswahl toller Hörbücher, Autobiographien und lustiger Reisegeschichten. Ein absolutes Muss auf der Arbeit und in unserem Urlaub am Strand nicht wegzudenken... für uns eine feine Bereicherung
Spannende Hörspiele und gute Podcasts aus Eigenproduktion, sowie große Auswahl. Die App ist übersichtlich und gut gestaltet. Der Preis ist fair.
Nutze Podimo überall
Höre Podimo auf deinem Smartphone, Tablet, Computer oder im Auto!
Ein ganzes Universum für Unterhaltung für die Ohren
Tausende Hörbücher und exklusive Podcasts ab 4,99 € / Monat
Ohne Werbung
Verschwende keine Zeit mit Werbeunterbrechungen, wenn du bei Podimo hörst