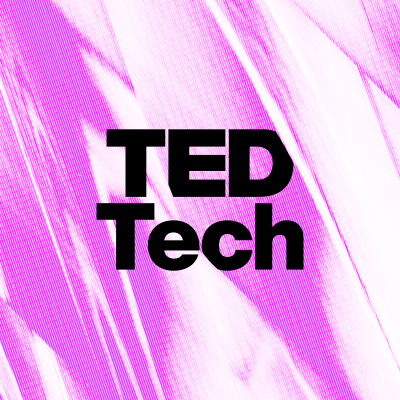 From the construction of virtual realities to the internet of things—technology is changing our world every day. But how can we make sure that the quickly-evolving role that tech plays in our lives is one that builds, empowers, and connects us? Host Sherrell Dorsey guides you through the latest ideas from TED Speakers, uncovering the riveting questions that sit at the intersection of technology, society, science, design, business, and innovation. Listen in every Friday. 
Andere exklusive Podcasts
Die neuesten Episoden
How to make learning as addictive as social media | Luis von Ahn
When technologist Luis von Ahn was building the popular language-learning platform Duolingo, he faced a big problem: Could an app designed to teach you something ever compete with addictive platforms like Instagram and TikTok? He explains how Duolingo harnesses the psychological techniques of social media and mobile games to get you excited to learn — all while spreading access to education across the world.
A brain implant that turns your thoughts into text | Tom Oxley
What if you could control your digital devices using just the power of thought? That's the incredible promise behind the Stentrode — an implantable brain-computer interface that collects and wirelessly transmits information directly from the brain, without the need for open surgery. Neurotech entrepreneur Tom Oxley describes the intricacies of this breakthrough technology, which is currently enrolling participants in human trials, as well as how it could help restore dignity to those with disabilities — and transform the future of communication. Stay tuned after the talk to hear our host Sherrell talk about the promise and potential of technology when it comes to serving one of humanity's greatest needs: connection.
The tech we need to fight workplace ageism | Piyachart Phiromswad
From exoskeletons and robotic arms to the mass adoption of remote work, economist Piyachart Phiromswad explores what seniors need to overcome the physical, mental and societal barriers to employment, a necessary shift in our rapidly aging world. Learn more about how these tools could empower elderly workers and better the world — for everyone. After the talk, Sherrell explores the ethical considerations of keeping aging populations in the workforce for the sake of productivity.
Der neue Look und die "Trailer" sind euch verdammt gut gelungen! Die bisher beste Version eurer App 🎉 Und ich bin schon von Anfang an dabei 😉 Weiter so 👍
Eine wahnsinnig große, vielfältige Auswahl toller Hörbücher, Autobiographien und lustiger Reisegeschichten. Ein absolutes Muss auf der Arbeit und in unserem Urlaub am Strand nicht wegzudenken... für uns eine feine Bereicherung
Spannende Hörspiele und gute Podcasts aus Eigenproduktion, sowie große Auswahl. Die App ist übersichtlich und gut gestaltet. Der Preis ist fair.
Nutze Podimo überall
Höre Podimo auf deinem Smartphone, Tablet, Computer oder im Auto!
Ein ganzes Universum für Unterhaltung für die Ohren
Tausende Hörbücher und exklusive Podcasts ab 4,99 € / Monat
Ohne Werbung
Verschwende keine Zeit mit Werbeunterbrechungen, wenn du bei Podimo hörst