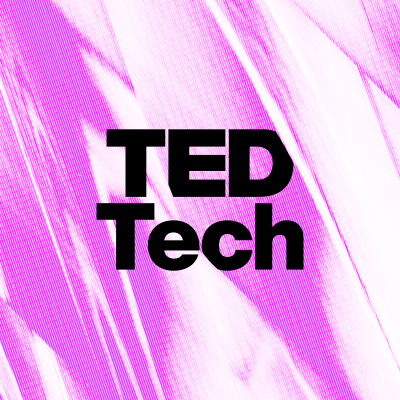 From the construction of virtual realities to the internet of things—technology is changing our world every day. But how can we make sure that the quickly-evolving role that tech plays in our lives is one that builds, empowers, and connects us? Host Sherrell Dorsey guides you through the latest ideas from TED Speakers, uncovering the riveting questions that sit at the intersection of technology, society, science, design, business, and innovation. Listen in every Friday. 
Die neuesten Episoden
What the world can learn from China's innovation playbook | Keyu Jin
In the last few decades, China has gone from technological scarcity to abundance. What sparked this shift? Economist Keyu Jin explores how China has fostered a model of innovation unlike any other and shows why understanding its competitive, collaborative approach could benefit the world -- and perhaps demystify some contradictions.
A powerful new neurotech tool for augmenting your mind | Conor Russomanno
In an astonishing talk and tech demo, neurotechnologist Conor Russomanno shares his work building brain-computer interfaces that could enable us to control the external world with our minds. He discusses the quickly advancing possibilities of this field -- including the promise of a "closed-loop system" that could both record and stimulate brain activity -- and invites neurohacker Christian Bayerlein onto the TED stage to fly a mind-controlled drone by using a biosensing headset.
The incredible creativity of deepfakes -- and the worrying future of AI | Tom Graham
AI-generated media that looks and sounds exactly like the real world will soon permeate our lives. How should we prepare for it? AI developer Tom Graham discusses the extraordinary power of this rapidly advancing technology, demoing cutting-edge examples -- including real-time face swaps and voice cloning -- live from the TED stage. In conversation with head of TED Chris Anderson, Graham digs into the creative potential of this hyperreal content (often referred to as "deepfakes") as well as its risk for exploitation and the new legal rights we'll need in order to maintain control over our photorealistic AI avatars.
Der neue Look und die "Trailer" sind euch verdammt gut gelungen! Die bisher beste Version eurer App 🎉 Und ich bin schon von Anfang an dabei 😉 Weiter so 👍
Eine wahnsinnig große, vielfältige Auswahl toller Hörbücher, Autobiographien und lustiger Reisegeschichten. Ein absolutes Muss auf der Arbeit und in unserem Urlaub am Strand nicht wegzudenken... für uns eine feine Bereicherung
Spannende Hörspiele und gute Podcasts aus Eigenproduktion, sowie große Auswahl. Die App ist übersichtlich und gut gestaltet. Der Preis ist fair.
Nutze Podimo überall
Höre Podimo auf deinem Smartphone, Tablet, Computer oder im Auto!
Ein ganzes Universum für Unterhaltung für die Ohren
Tausende Hörbücher und exklusive Podcasts ab 4,99 € / Monat
Ohne Werbung
Verschwende keine Zeit mit Werbeunterbrechungen, wenn du bei Podimo hörst