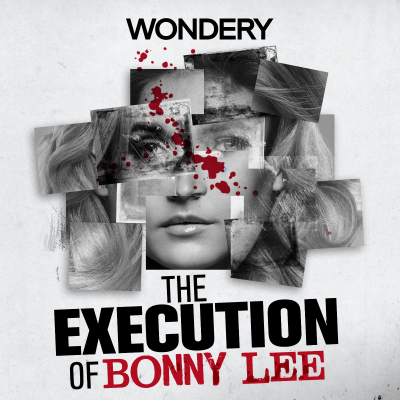 The Execution of Bonny Lee Bakley
On May 4, 2001, Bonny Lee Bakley was found fatally shot in a car on a dark North Hollywood street. The prime suspect was her husband, famed actor Robert Blake. But Bonny, a longtime con artist, had plenty of enemies. She left behind a trail of men she'd scammed, and she had a volatile relationship with Christian Brando, the troubled son of movie star Marlon Brando. Not since the O.J. Simpson case had the eyes of the nation been so fixated on a homicide. The search for Bonny's killer took detectives on an eleven-month odyssey across the country and through Hollywood's underbelly of hustlers, drug addicts, and would-be hitmen. It would be the most expensive murder investigation in LAPD history to date. This is the story of Robert and Bonny's toxic relationship, her shocking murder, and his chaotic trial. Did actor Robert Blake kill his wife? Or was the murder someone else's vendetta?From Wondery, and the team behind the hit series Hollywood & Crime (The Dating Game Killer, The Wonderland Murders, Death of Starlet) comes a six-part series about love, obsession and fame gone wrong. Co-hosted by Tracy Pattin and Josh Lucas. 
Andere exklusive Podcasts
Die neuesten Episoden
"48 Hours" Presents: My Life of Crime | Twisted Twins: Who Killed Heather DeWild?
"48 Hours" correspondent Erin Moriarty takes you inside true-crime investigations like no one else, in her podcast "My Life of Crime". In the new season, Erin delves into the labyrinth of crime within families and the secrets that kept them together or tore them apart. Here's a preview of the "My Life of Crime" season premiere, "Twisted Twins: Who Killed Heather DeWild?" Erin examines the case of 30-year-old Heather DeWild, who vanished after visiting her soon-to-be ex-husband Daniel DeWild's home. Investigators soon focused not only on Daniel, but also his identical twin brother, David. While Daniel was not forthcoming, investigators were convinced David had something to say, but could police break through their tight twin bond? What could cause a person, or persons, to destroy their family? You can hear the rest of the episode on "My Life of Crime", from CBS News. Listen wherever you get your podcasts: Wondery.fm/MLOC [http://wondery.fm/MLOC]  See Privacy Policy at https://art19.com/privacy [https://art19.com/privacy] and California Privacy Notice at https://art19.com/privacy#do-not-sell-my-info [https://art19.com/privacy#do-not-sell-my-info].
The Final Verdict | 7
The prosecutions' star witnesses take the stand, but Robert Blake's defense has its own strategy to try and prove Blake is innocent. The final closing arguments lead to a shocking conclusion. Meanwhile, Bonny's family seeks justice in a civil trial, and a new attorney gets involved in their case. Listen ad-free with Wondery+. Join Wondery+ for exclusives, binges, early access, and ad-free listening. Available in the Wondery App https://wondery.app.link/BonnyLee [https://wondery.app.link/BonnyLee] Please support us by supporting our sponsors! Talkspace - To match with a licensed therapist, go to talkspace.com [http://talkspace.com]. Use code BONNY to get $100 off your first month! Audible - Try free for 30 days at audible.com/lacrime [http://audible.com/lacrime]! See Privacy Policy at https://art19.com/privacy [https://art19.com/privacy] and California Privacy Notice at https://art19.com/privacy#do-not-sell-my-info [https://art19.com/privacy#do-not-sell-my-info].
The Trial Begins | 6
Almost a year after Bonny's murder, Detective Ito finally arrests Robert Blake. Blake pulls off a surprise move to have his side of the story told. The defense discovers a potential bombshell witness. The prosecution begins their case by painting Blake as a cold blooded killer. Listen ad-free with Wondery+. Join Wondery+ for exclusives, binges, early access, and ad-free listening. Available in the Wondery App https://wondery.app.link/BonnyLee [https://wondery.app.link/BonnyLee] Please support us by supporting our sponsors! AUDIBLE - Visit audible.com/lacrime [http://audible.com/lacrime] or text LA Crime to 500500 to try Audible free for 30 days See Privacy Policy at https://art19.com/privacy [https://art19.com/privacy] and California Privacy Notice at https://art19.com/privacy#do-not-sell-my-info [https://art19.com/privacy#do-not-sell-my-info].
Der neue Look und die "Trailer" sind euch verdammt gut gelungen! Die bisher beste Version eurer App 🎉 Und ich bin schon von Anfang an dabei 😉 Weiter so 👍
Eine wahnsinnig große, vielfältige Auswahl toller Hörbücher, Autobiographien und lustiger Reisegeschichten. Ein absolutes Muss auf der Arbeit und in unserem Urlaub am Strand nicht wegzudenken... für uns eine feine Bereicherung
Spannende Hörspiele und gute Podcasts aus Eigenproduktion, sowie große Auswahl. Die App ist übersichtlich und gut gestaltet. Der Preis ist fair.
Nutze Podimo überall
Höre Podimo auf deinem Smartphone, Tablet, Computer oder im Auto!
Ein ganzes Universum für Unterhaltung für die Ohren
Tausende Hörbücher und exklusive Podcasts ab 4,99 € / Monat
Ohne Werbung
Verschwende keine Zeit mit Werbeunterbrechungen, wenn du bei Podimo hörst