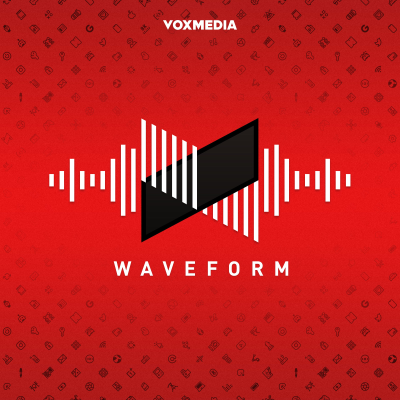 Waveform: The MKBHD Podcast
Podcast von Vox Media Podcast Network
A tech podcast for the gadget lovers and tech heads among us from the mind of Marques Brownlee, better known as MKBHD. MKBHD has made a name for himself on YouTube reviewing everything from the newest smartphones to cameras to electric cars. Pulling from over 10 years of experience covering the tech industry, MKBHD and co-hosts Andrew Manganelli and David Imel will keep you informed and entertained as they take a deep dive into the latest and greatest in tech and what deserves your hard earned cash. New episodes every week. Waveform is part of the Vox Media Podcast Network. We wanna make the podcast even better, help us learn how we can: https://bit.ly/2EcYbu4 
Die neuesten Episoden
Broken iPhones and Meta Quest 3
This week was a long one! Not only did Marques, Andrew, and David discuss the killing of Google Podcasts (shocker), Spotify using AI to translate podcasts, and iPhone 15 overheating issues, but they also go over everything from last weeks Microsoft event and the Meta event. Techtember is ending with a bang and the busy season rolls right through into Techtober with no break! The gadgets just keeping coming. Hope you enjoy! Links: Google kills Google Podcasts: https://bit.ly/ripgooglepodcasts iPhone 15 Review: https://bit.ly/iphone15reviewmkbhd Spotify AI Translations: https://bit.ly/spotifyAIpodcasts 9to5Google Pixel Leak: https://bit.ly/pixel8leakagain iPhoneDo Overheating Video: https://bit.ly/iphonedoiphone15 JerryRigEverything iPhone15 Pro Max video: https://bit.ly/Jerryrigeverythingiphone15promax AppleTrack Drop Test: https://bit.ly/iphone15droptest Microsoft Event Coverage: https://bit.ly/microsofteventroundup Shop products mentioned: Apple iPhone 15 Pro Max https://geni.us/7LuO6 Apple iPhone 15 Pro https://geni.us/qihGc Shop the merch: https://shop.mkbhd.com Instagram/Threads/Twitter: Waveform: https://twitter.com/WVFRM Waveform: https://www.threads.net/@waveformpodcast Marques: https://www.threads.net/@mkbhd Andrew: https://www.threads.net/@andrew_manganelli David Imel: https://www.threads.net/@davidimel Adam: https:https://www.threads.net/@parmesanpapi17 Ellis: https://twitter.com/EllisRovin TikTok: https://www.tiktok.com/@waveformpodcast Join the Discord: https://discord.gg/mkbhd Music by 20syl: https://bit.ly/2S53xlC Waveform is part of the Vox Media Podcast Network. Learn more about your ad choices. Visit podcastchoices.com/adchoices [https://podcastchoices.com/adchoices]
1 h 43 min
-
29. Sept. 2023
Microsoft Leaked the Future of Xbox
This week, Marques, Andrew, and David had their hands full because a lot happened this week! First, Marques and David give some early iPhone 15 Pro impressions while they work on the full review before talking about an old Eve V tablet scandal and a new version of Dall-E. Then they talk about a fun Microsoft Paint update and the Amazon event that just happened. Finally, we wrap it all up with a huge Xbox leak that happened. It's a fun one! Enjoy. Links: iPhone repair pricing: https://bit.ly/9to5macbackglass Verge story about Dough: https://bit.ly/vergedough Microsoft Paint update: https://bit.ly/mspaintaddslayers Microsoft Xbox leak: https://bit.ly/microsoftleak Shop products mentioned: Apple iPhone 15 Pro Max https://geni.us/7LuO6 Apple iPhone 15 Pro https://geni.us/qihGc Shop the merch: https://shop.mkbhd.com Instagram/Threads/Twitter: Waveform: https://twitter.com/WVFRM Waveform: https://www.threads.net/@waveformpodcast Marques: https://www.threads.net/@mkbhd Andrew: https://www.threads.net/@andrew_manganelli David Imel: https://www.threads.net/@davidimel Adam: https:https://www.threads.net/@parmesanpapi17 Ellis: https://twitter.com/EllisRovin TikTok: https://www.tiktok.com/@waveformpodcast Join the Discord: https://discord.gg/mkbhd Music by 20syl: https://bit.ly/2S53xlC Waveform is part of the Vox Media Podcast Network. Learn more about your ad choices. Visit podcastchoices.com/adchoices [https://podcastchoices.com/adchoices]
1 h 12 min
-
22. Sept. 2023
Apple iPhone 15 Event: USB-C Everything!
The iPhone FINALLY has USB-C, but that wasn't the only new thing Apple announced this week. Marques, Andrew, and David are back at Apple Podcasts Studio to discuss everything announced at the latest event. They talk about both new Apple Watches, the weird five minute skit about sustainability, iPhones, and more! Then we go over our predictions from last week before wrapping it all up with trivia. It's a fun one this week! Hope you enjoy. Shop products mentioned: Apple iPhone 15 Pro Max https://geni.us/7LuO6 Apple iPhone 15 Pro https://geni.us/qihGc Apple iPhone 15 Plus https://geni.us/cJRuq Apple iPhone 15 https://geni.us/WcUKlt Apple Watch 9 https://geni.us/8KDr Apple Watch Ultra 2 https://geni.us/s4gvn Apple AirPods Pro Gen 2 MagSafe Case USB-C https://geni.us/sxFnBcM Shop the merch: https://shop.mkbhd.com Instagram/Threads/Twitter: Waveform: https://twitter.com/WVFRM Waveform: https://www.threads.net/@waveformpodcast Marques: https://www.threads.net/@mkbhd Andrew: https://www.threads.net/@andrew_manganelli David Imel: https://www.threads.net/@davidimel Adam: https:https://www.threads.net/@parmesanpapi17 Ellis: https://twitter.com/EllisRovin TikTok: https://www.tiktok.com/@waveformpodcast Join the Discord: https://discord.gg/mkbhd Music by 20syl: https://bit.ly/2S53xlC Waveform is part of the Vox Media Podcast Network. Learn more about your ad choices. Visit podcastchoices.com/adchoices [https://podcastchoices.com/adchoices]
1 h 23 min
-
15. Sept. 2023
Der neue Look und die "Trailer" sind euch verdammt gut gelungen! Die bisher beste Version eurer App 🎉 Und ich bin schon von Anfang an dabei 😉 Weiter so 👍
Eine wahnsinnig große, vielfältige Auswahl toller Hörbücher, Autobiographien und lustiger Reisegeschichten. Ein absolutes Muss auf der Arbeit und in unserem Urlaub am Strand nicht wegzudenken... für uns eine feine Bereicherung
Spannende Hörspiele und gute Podcasts aus Eigenproduktion, sowie große Auswahl. Die App ist übersichtlich und gut gestaltet. Der Preis ist fair.
Nutze Podimo überall
Höre Podimo auf deinem Smartphone, Tablet, Computer oder im Auto!
Ein ganzes Universum für Unterhaltung für die Ohren
Tausende Hörbücher und exklusive Podcasts ab 4,99 € / Monat
Ohne Werbung
Verschwende keine Zeit mit Werbeunterbrechungen, wenn du bei Podimo hörst