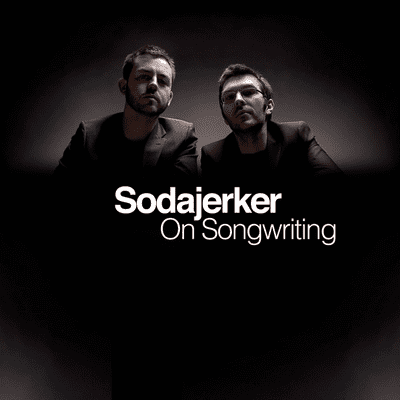 Sodajerker On Songwriting
Sodajerker On Songwriting is a programme devoted to the art and craft of songwriting. The show, created and hosted by the UK songwriting team Sodajerker, features interviews with some of the most successful songwriters and musicians in the world. 
Die neuesten Episoden
Episode 255 - Kevin Rowland
Kevin Rowland joins Simon and Brian to discuss his creative process and the writing of the new Dexys [https://dexysofficial.com/] record The Feminine Divine. The acclaimed singer and songwriter talks about where inspiration comes from, the importance of trust when co-writing, and why he likes to write notes on his lyric sheets.
Episode 254 - Stephen Duffy
Simon and Brian are joined by beloved singer-songwriter Stephen Duffy [http://stephenduffy.com/] to discuss writing the new Lilac Time record Dance Till All The Stars Come Down and much more besides. Stephen touches on a range of subjects including the influence of W. H. Auden, how therapy changed his writing style, and his collaborations with artists like Steven Page and Robbie Williams.
Episode 253 - Damon Albarn
Damon Albarn welcomes Sodajerker to his London studio to chat about the creative process behind the new Blur [https://www.blur.co.uk/] record The Ballad of Darren. Among other topics, the singer-songwriter and composer talks about his working routines with Blur and Gorillaz, writing about real life experiences, and his love for the city of Liverpool.
Der neue Look und die "Trailer" sind euch verdammt gut gelungen! Die bisher beste Version eurer App 🎉 Und ich bin schon von Anfang an dabei 😉 Weiter so 👍
Eine wahnsinnig große, vielfältige Auswahl toller Hörbücher, Autobiographien und lustiger Reisegeschichten. Ein absolutes Muss auf der Arbeit und in unserem Urlaub am Strand nicht wegzudenken... für uns eine feine Bereicherung
Spannende Hörspiele und gute Podcasts aus Eigenproduktion, sowie große Auswahl. Die App ist übersichtlich und gut gestaltet. Der Preis ist fair.
Nutze Podimo überall
Höre Podimo auf deinem Smartphone, Tablet, Computer oder im Auto!
Ein ganzes Universum für Unterhaltung für die Ohren
Tausende Hörbücher und exklusive Podcasts ab 4,99 € / Monat
Ohne Werbung
Verschwende keine Zeit mit Werbeunterbrechungen, wenn du bei Podimo hörst