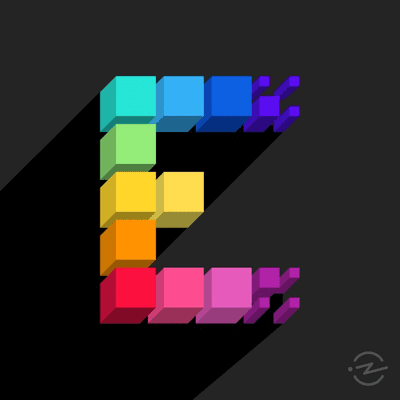 Song Exploder
Podcast von Hrishikesh Hirway
Song Exploder is a podcast where musicians take apart their songs, and piece by piece, tell the story of how they were made. Each episode features an artist discussing a song of theirs, breaking down the sounds and ideas that went into the writing and recording. Hosted and produced by Hrishikesh Hirway. 
Die neuesten Episoden
Porter Robinson - Get Your Wish
Porter Robinson is a Grammy-nominated electronic artist and DJ from North Carolina. In 2014, his first album hit #1 on Billboard's Dance chart, and he was named MTVU's Artist of the Year, and one of the top DJs in the world — but then, he got stuck. He didn't release his second album for seven years, until March 2021. In this episode, he talks about what he was grappling with in those intervening years, and how all of that became part of his song "Get Your Wish." For more, visit songexploder.net/porter-robinson [http://songexploder.net/porter-robinson]
Lianne La Havas - Can't Fight
Lianne La Havas is a singer and songwriter from London. She's been nominated for a Grammy and a Brit award, and in 2020, she released her third album. In this episode, she breaks down her song "Can't Fight," and traces its evolution — along with her own evolution – over several years. For more, visit songexploder.net/lianne-la-havas [http://songexploder.net/lianne-la-havas].
Jon Batiste - We Are
Jon Batiste is a pianist, songwriter, and composer from New Orleans. He's been nominated for multiple Grammys, and just won the Golden Globe and got an Oscar nomination for the soundtrack to the Pixar film Soul, which he composed along with Trent Reznor and Atticus Ross. Jon is also a recipient of the American Jazz Museum's lifetime achievement award, and on weeknights, you can see him as the bandleader on The Late Show with Stephen Colbert. In March 2021, he put out his new album, We Are. But the title track from it came actually came out much earlier, last year, in June 2020. In this episode, Jon talks about how he drew from his roots, at a very personal level — and at a cultural, historical level — and wove all of it into the song. For more, visit songexploder.net/jon-batiste [http://songexploder.net/jon-batiste].
Der neue Look und die "Trailer" sind euch verdammt gut gelungen! Die bisher beste Version eurer App 🎉 Und ich bin schon von Anfang an dabei 😉 Weiter so 👍
Eine wahnsinnig große, vielfältige Auswahl toller Hörbücher, Autobiographien und lustiger Reisegeschichten. Ein absolutes Muss auf der Arbeit und in unserem Urlaub am Strand nicht wegzudenken... für uns eine feine Bereicherung
Spannende Hörspiele und gute Podcasts aus Eigenproduktion, sowie große Auswahl. Die App ist übersichtlich und gut gestaltet. Der Preis ist fair.
Nutze Podimo überall
Höre Podimo auf deinem Smartphone, Tablet, Computer oder im Auto!
Ein ganzes Universum für Unterhaltung für die Ohren
Tausende Hörbücher und exklusive Podcasts ab 4,99 € / Monat
Ohne Werbung
Verschwende keine Zeit mit Werbeunterbrechungen, wenn du bei Podimo hörst